We support innovations to make safe and nutritious food available for all
We identify promising food system innovations
We prevent food loss and waste
We collaborate with stakeholders across the food system
We generate rigorous research to support actions on the ground
We build human and institutional capacity for food system innovation
We work with businesses and innovators across the food system
The Food Systems for Nutrition Innovation Lab (FSN-IL) promotes food system innovations, novel technologies and best practices to support improved diet quality, nutrition and resilience. Our goal is to identify, test and help scale up promising nutrition-sensitive food system solutions from around the world. We offer funding through competitive grants and prizes and engage with stakeholders across the private and public sectors.
Generating evidence on innovative food technologies and practices that support improved nutrition
Supporting individuals and organizations in Africa and South Asia and within the United States
Collaborating across sectors to catalyze the uptake of food system innovations
Annual Partners Meeting 2023
FSN-IL's first Partners Meeting brought together its consortium partners, expert advisory board, Tufts technical specialists, and USAID representatives in this two-day, discussion focused meeting in Boston, Massachusetts. 
Webinar: Food Loss Across Transforming Food Systems
This webinar summarized the three major sections of Jocelyn Boiteau and expert advisory board member Prabhu Pingali's book proposal to elicit feedback on the direction and approach of their book.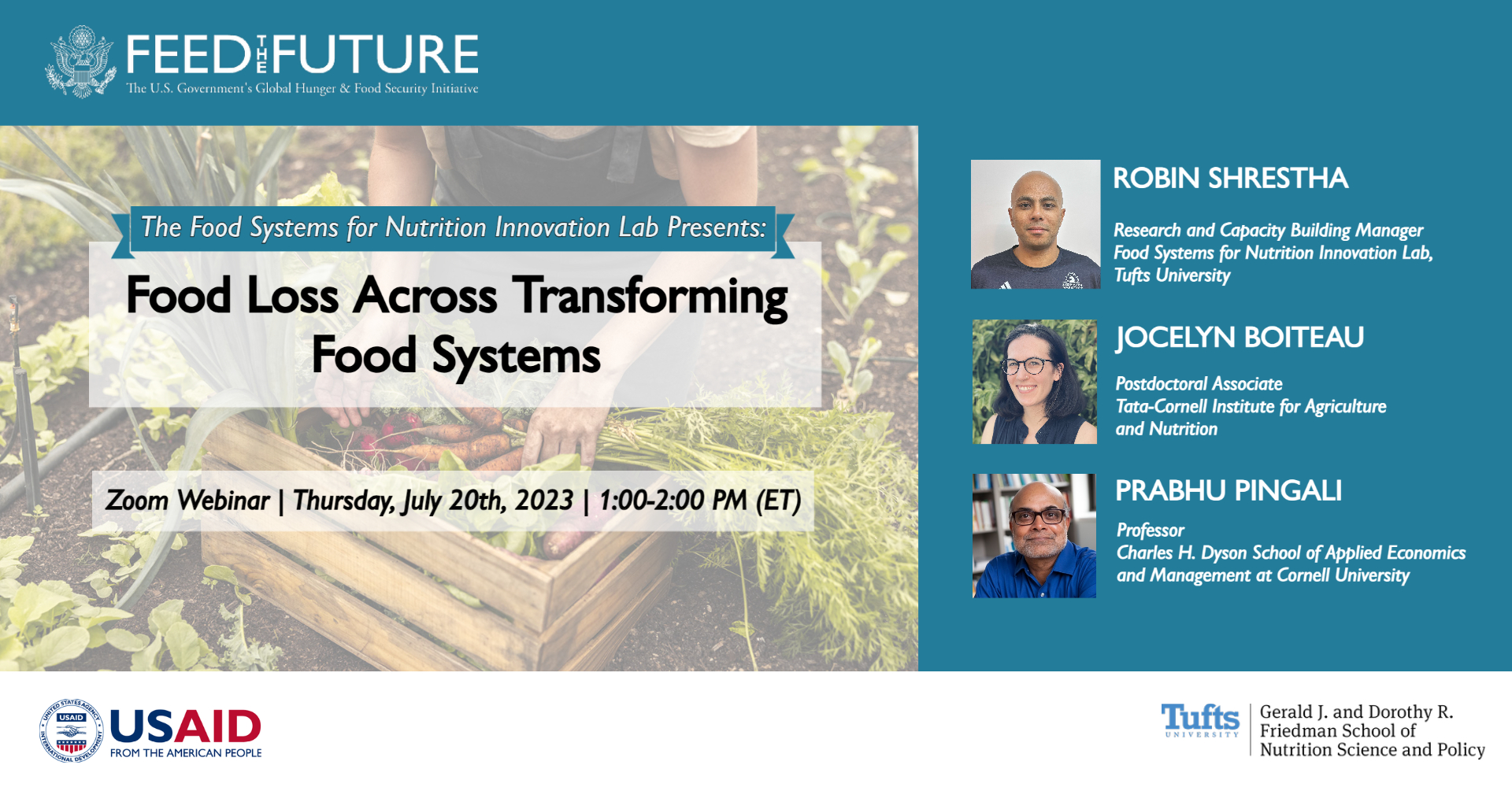 Consultation on Food System Innovations and Challenges in Malawi
This consultation brought together various stakeholders from across the country to prioritize knowledge gaps and deepen understanding of the facilitators and constraints facing businesses, policymakers, and entrepreneurs across Malawi's food system.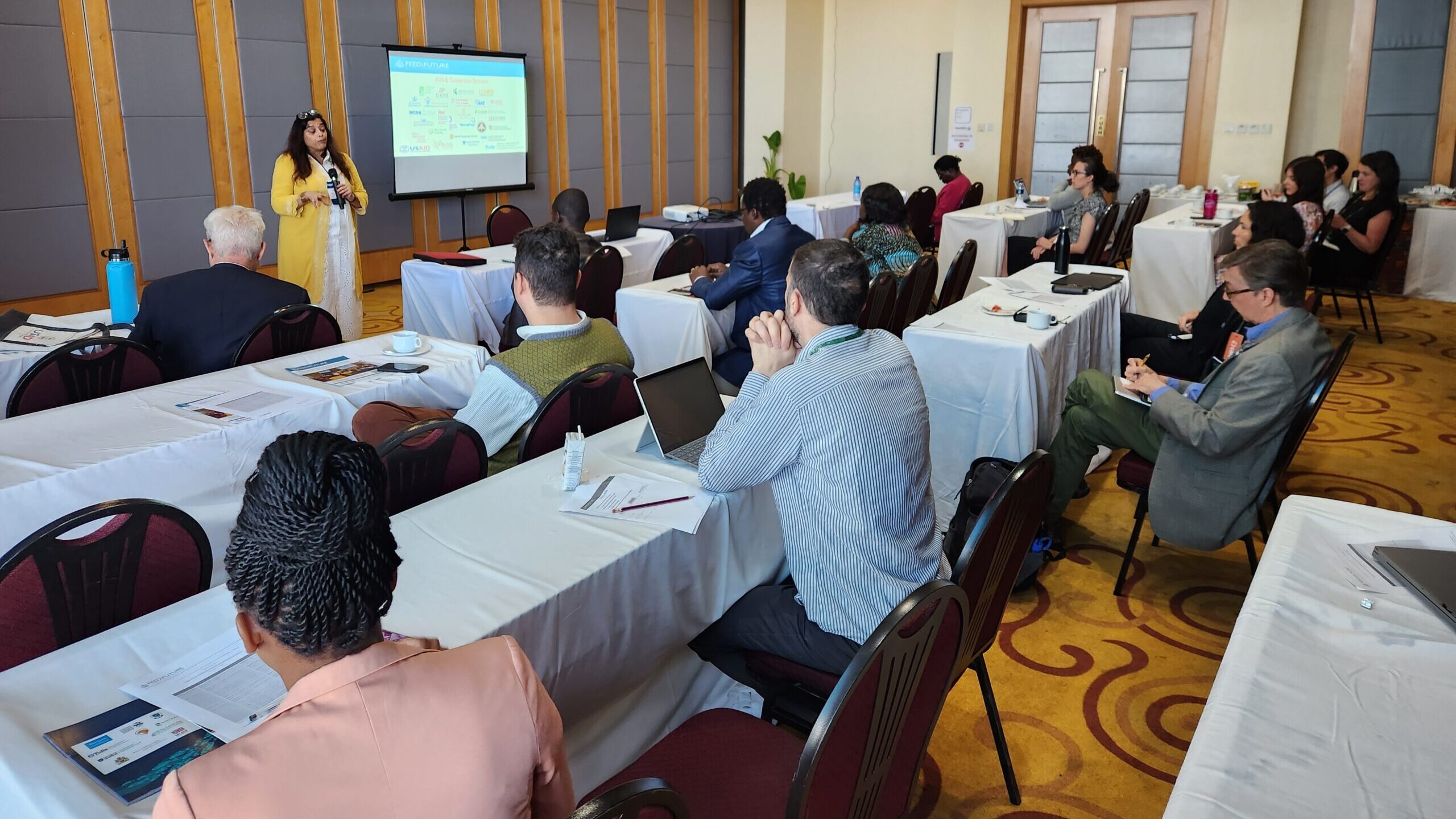 Workshop with Thriving Solutions: Introduction to Circular Food Economy
In this workshop, participants learned to distinguish between linear and circular business models and learned the importance of adopting a circular food system approach.